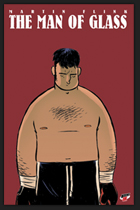 Synops
He had a beautiful girlfriend, a promising career, good friends and a lovely son.
Today he sits in the park with a beer, all his belongings in two plastic bags, watching the world passing by.
How did he get there? And what happened to all the good things he had going for him?
Image Gallery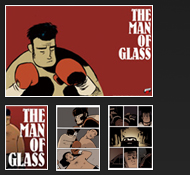 The Man of Glass
44 pages
Full color
£ 3.95 / $ 5.95 USD
€ 5 / 35 DKR
ISBN 978-0-9555764-3-0
www.flinksblog.wordpress.com
www.ukomics.co.uk
www.accentukcomics.com